Note: I adore indie games. Specifically, ones that think outside the box and bring something new to the world of gaming. If you know of any great ones I missed or new ones for 2017, please send me a message via Twitter or the contact page. I'm always looking to check out more games! Here's the list of my favorites released in 2016.
Inside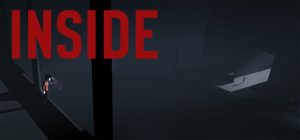 First up is one of the most popular and award winning games of 2016.  I had to include it on the list just for the fact that I had my doubts about it, but honestly could not put it down once I started playing. In fact, I shamelessly finished it in one sitting. Granted, it's a short game at just a few hours, but wow.. and the ending.. jeez. Yeah it got a lot of buzz across other sites and award shows for being the best indie game, and while it wasn't my absolute favorite, I definitely can't leave it off this list.
Abzu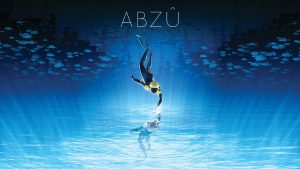 I did NOT like this game at first. In fact, I had to check like twice on the steam store page to make sure it wasn't a VR game and I was just missing it. You start out just swimming around looking at fish with generally no direction, so it's easy to mistake it for a VR title. I put about 15min in and quit, thinking this just wasn't the game for me. But then I heard someone else talking about how great the game was on a podcast, and I was like what the.. what am I missing. So like a good lil gamer, I went back. And they were right. The game suddenly turns into a game, a very simple one, but a very touching one and one that I am SOOOO glad I not only went back to, but finished. Bravo to those devs. Abzu was unique, refreshing and felt very special. Even if small. It normally sells for $19.99 but that's a bit steep for the only 4hr game, so I waited for a steam sale and got it for 5.99 which felt perfect. Highly recommend playing with a controller.
Oxenfree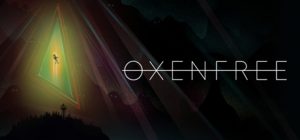 Oxenfree was one of the next games I heard about over and over, but about which I knew next to nothing. I didn't see it streamed nor did I read about the story before playing. Thankfully, I was very glad I didn't. It's not the type of story you want to have spoiled or spoil for someone else. It's of the 'choose your own adventure' sorts. Like an Until Dawn 2d scroller. The story and the characters really pull you in, and I felt their fear while on this island of horror. The devs did a great job with the unique art style, the dialogue, and the unique story. At times I felt the controls were a bit rough and the long paths of nothing got a tad old, but the game is short enough to not be too much a pain. There are different possible outcomes and endings, so choose your answers wisely.
Firewatch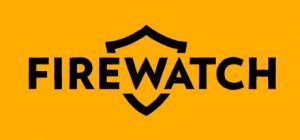 Firewatch was the 3rd title that I saw repeatedly mentioned in top indie games lists and it also made mine. If Inside or Oxenfree didn't hit you in the feels, then maybe Firewatch will because it is not a light game. It deals with some heavy topics and has some nice twists. Go into this game not reading anything about it for the best experience. Another game with great art style and dialogue between the two main characters. It's short, almost too short. I would have enjoyed more days in the forest just completing meaningless jobs. I may have enjoyed that more than the way the story took the game. I will say that the beginning and ending of the game could almost be two different games in a way. It could have been better, if longer, but overall another must play.
Turmoil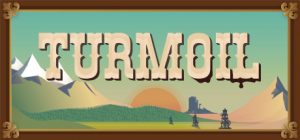 I never thought drilling for oil could be so fun or addicting. This game is relatively simple but does have some strategy elements. I spent WAY too much time playing this game not to include it on this list.
Icey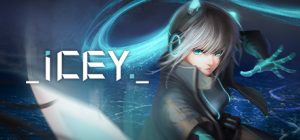 ahhh I want to talk about Icey, but I don't because I want you to be surprised. So don't read about this game, just play it. I can compare it to a few other games that took a similar route, but that would give it away so I'll just say I highly recommend picking up this game if you see it on sale.
Salt and Sanctuary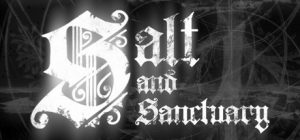 If you want a game that'll make you break a keyboard (or controller) with violence and great gameplay to boot, then I highly recommend Salt and Sanctuary. I died a lot with just the first boss, so if you're a fan of Dark Souls and boss heavy games, then get this game while it's cheap. While I didn't get too far in this game, mostly because I knew I needed a break when I pounded my desk so hard that I got nervous for my tempered glass case sitting next to me, I do recommend it if this style is your jam. I'll be sure to revisit it with a glass of wine next time.
Other notable mentions:
Hyper Light Drifter: Great soundtrack, pixel art and old school zelda style gameplay. Steam link
Plague Inc (finally full released): This one has been around for a while. You destroy the world by creating a plague. Surprisingly hard. Steam link
Owlboy: I didn't get too far into it, but I can see the appeal. Steam link
Reigns: Chill and hilarious card game. Very unique. Steam link