I've vaguely heard of the Hugo Awards before, most likely seeing it mentioned next to an author on Amazon, but I've never really looked into them. If you're not familiar with awards, let me save you a click. This is from wikipedia:
"The Hugo Awards are a set of awards given annually for the best science fiction or fantasy works and achievements of the previous year. The awards are named after Hugo Gernsback, the founder of the pioneering science fiction magazine Amazing Stories, and were officially named the Science Fiction Achievement Awards until 1992."
As a fan of both Science Fiction and Fantasy novels, reading about the Hugo awards definitely piqued my interest. The only problem was that I had never heard of ANY of the books nominated for Best Novel. So that made me think.. what the heck am I missing?? Why have I not heard of the books nominated for awards in a genre I love?! So I looked them all up on Amazon and they are ALL highly reviewed but with a relatively low amount of reviews. So I guess the titles just haven't touched a large audience? Regardless I decided to see if they made the list for a reason and added all of the Hugo nominees (at least for Best Novel, Best Novella, Best Related Work, Best Graphic Story) to a list. We'll see how many I can get through before the winners are announced at this years Wondercon on August 11th. If you're interested in joining me on this journey of discovery, please let me know and we can start a Hugo book club (or something). I'd be very interested in finding others who have also read these titles.
For full list of all categories and nominees: http://www.thehugoawards.org/hugo-history/2017-hugo-awards/
Here's the shortened list of the titles I'll be checking out:
Best Novel
All the Birds in the Sky, by Charlie Jane Anders (Tor Books / Titan Books)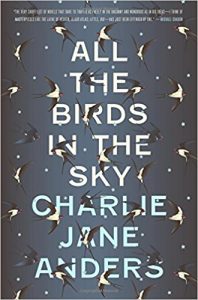 A Closed and Common Orbit, by Becky Chambers (Hodder & Stoughton / Harper Voyager US)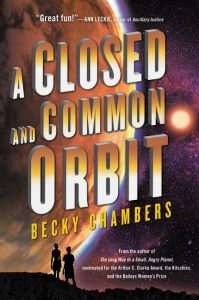 Death's End, by Cixin Liu, translated by Ken Liu (Tor Books / Head of Zeus)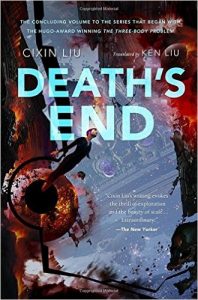 Ninefox Gambit, by Yoon Ha Lee (Solaris Books)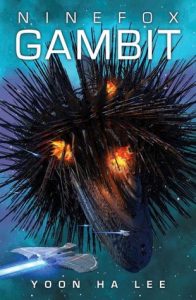 The Obelisk Gate, by N. K. Jemisin (Orbit Books)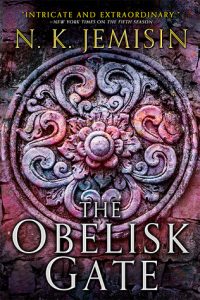 Too Like the Lightning, by Ada Palmer (Tor Books)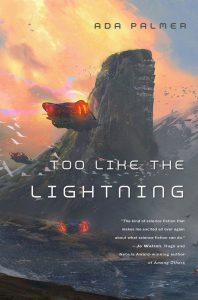 Best Novella
The Ballad of Black Tom, by Victor LaValle (Tor.com publishing)
The Dream-Quest of Vellitt Boe, by Kij Johnson (Tor.com publishing)
Every Heart a Doorway, by Seanan McGuire (Tor.com publishing)
Penric and the Shaman, by Lois McMaster Bujold (Spectrum Literary Agency)
A Taste of Honey, by Kai Ashante Wilson (Tor.com publishing)
This Census-Taker, by China Miéville (Del Rey / Picador)
Best Related Work
The Geek Feminist Revolution, by Kameron Hurley (Tor Books)
The Princess Diarist, by Carrie Fisher (Blue Rider Press)
Traveler of Worlds: Conversations with Robert Silverberg, by Robert Silverberg and Alvaro Zinos-Amaro (Fairwood)
The View From the Cheap Seats, by Neil Gaiman (William Morrow / Harper Collins)
The Women of Harry Potter posts, by Sarah Gailey (Tor.com)
Words Are My Matter: Writings About Life and Books, 2000-2016, by Ursula K. Le Guin (Small Beer)
Best Graphic Story
Black Panther, Volume 1: A Nation Under Our Feet, written by Ta-Nehisi Coates, illustrated by Brian Stelfreeze (Marvel)
Monstress, Volume 1: Awakening, written by Marjorie Liu, illustrated by Sana Takeda (Image)
Ms. Marvel, Volume 5: Super Famous, written by G. Willow Wilson, illustrated by Takeshi Miyazawa (Marvel)
Paper Girls, Volume 1, written by Brian K. Vaughan, illustrated by Cliff Chiang, colored by Matthew Wilson, lettered by Jared Fletcher (Image)
Saga, Volume 6, illustrated by Fiona Staples, written by Brian K. Vaughan, lettered by Fonografiks (Image)
The Vision, Volume 1: Little Worse Than A Man, written by Tom King, illustrated by Gabriel Hernandez Walta (Marvel)
Affiliate links used in this post.