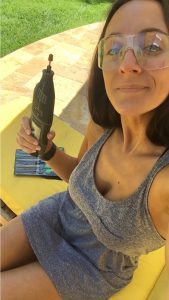 Born and raised in Orange County, NY. Graduated from State University of New Paltz with a BS in Business. Jumped around cities: Dallas, Myrtle Beach, Charlotte, Atlanta before finally settling in Los Angeles. Grew up playing video games and started building my own computers in college. During college (and after) traveled the globe playing games and working with PMS clan under the tag: PMS V3NUS. After college worked with various computer related companies including long stints at Geek Squad and Apple. Currently working in corporate IT for a large firm as a Windows Admin working mostly with SCCM.
I started my YouTube channel: www.youtube.com/caitlinv3 to spread my passion for technology and computer building.
For business inquiries, please email: caitlinvthree@gmail.com or fill out the contact form.
Social Links:
YouTube: https://www.youtube.com/caitlinv3
Twitter: https://www.twitter.com/caitlin_v3
Instagram: https://www.instagram.com/caitlinv3
Interested in joining the Discord channel? https://discord.gg/drg8yKh